During the 888Live Kings Festival, which runs January 26th through February 6, Joanna Kwak, Änna Wegscheider, and Oanh Bui will take on 888poker Ambassadors Kara Scott, Sofia Lövgren, and Natalie Hof in a special Ladies Tag Team Event.
The contest will be played best-of-three, with each match featuring a different member from each team. Players will start with 5,000 in chips and be allowed four total "Team Decisions," meaning they can consult with their teammates on what to do. Each match will be played 15-minute levels, a two-minute shot clock, and 10-minute time bank. Here's a look at the structure that'll be utilized:
Level 1 – 25/50
Level 2 – 50/100
Level 3 – 75/150
Level 4 – 125/250
Level 5 – 200/400
Level 6 – 300/600
Level 7 – 400/800
Level 8 – 500/1,000
The winning team will each receive a $1,000 entry into the 2017 World Series of Poker Ladies Event, which will kick off at 11 a.m. on Friday, July 7.
Get to Know the Challengers
If you're reading this, chances are you're familiar with the femme fatales on Team 888. However, you might not be as familiar with the challengers, which is why we've decided to offer a brief bio of each.
First, there's the Vietnamese-born Bui, who was raised in the Netherlands after her parents, in her words "boat refugees," immigrated in 1979. She studied econometrics (maths in economics), and before she started taking poker seriously, she worked part time at a Power and Gas Exchange in Amsterdam. A renowned grinder, Bui had $61,774 in live tournament earnings with her best cash being $5,967 for a runner-up finish in the 2015 EPT Malta Event #71: Friday Frankenstack.
Next up is 25-year-old Kwak, who was born in Poland but has lived in London the past eight years. When she turned 18, Kwak had a job as a dealer, and that's where her poker journey started. She sticks to primarily low-stakes cash games, but has been known to dabble in a tournament of two.
Finally, there is 24-year-old Austrian Anna Wegscheider, who has called Berlin home for the last year and a half. Wegscheider, who has a younger sister, Nina (22), studied both gymnastics and psychotherapy science, and when she's not playing poker, she's taking courses for life and social counselling. She has $12,584 in tournament earnings, which includes a career-best $3,769 for winning the World Series of Poker International Circuit Rozvadov Event #40: €220 Turbo Bounty.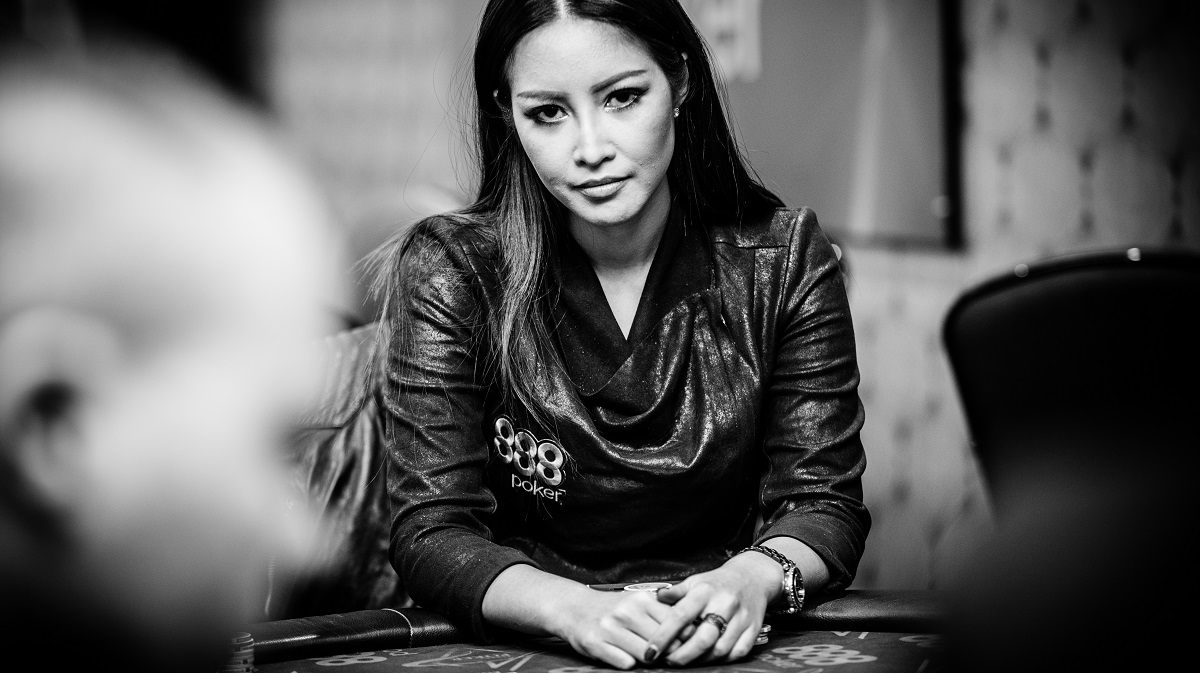 Oanh Bui. Image by Fabfotos
Q&A with the Ladies
To learn a little more about Bui, Kwak, and Abernathy, we sat down with each to ask them some questions. Here's what they had to say.
Q: How did you learn to play poker and at what point did you decide to take it seriously?
Bui: Like many other Asians, me and my friends visited the casinos regularly, and that is also how I got touch with poker. I started by playing SNG's and tourneys, and later in cash games. Because of the high variance in tourneys and small edges in SNG's, I've stuck to cash games the last two years.
Kwak: While I was working in the casino, I was observing certain players and was wondering why the same people always left the table as winners. I started looking into the strategy of the game and was fascinated. Back then, poker was only a challenging hobby, however, the more I learned, the more I played, and I've been hooked ever since.
Wegscheider: I started to play poker when I was 17. I opened a poker suitcase on the beach in Greece with some friends for the first time. Then I never stopped working on my skills, started to visit the casino when I was 18 years old, and I wanted to play poker seriously since the first time I won a daily tournament in Vienna when I just turned 18.
Q: What is your online poker experience? How were you first introduced to online poker?
Bui: Like I said, I started with playing online in 2010. I love playing live and online. To keep improving your game, I think it is necessary to play online once in a while. Also, it is nice to play in your sleepwear online and not having to dress up.
Kwak: I have been playing a lot of online poker but mostly to improve my game. I generally prefer live poker as I love interacting with people and also the added dynamic of analysing body language and game flow.
Wegscheider: My first online poker experience was with my ex-boyfriend. He showed me how to play cash games profitably online. I started on FTP, but when I did online cash games seriously, I played 888poker.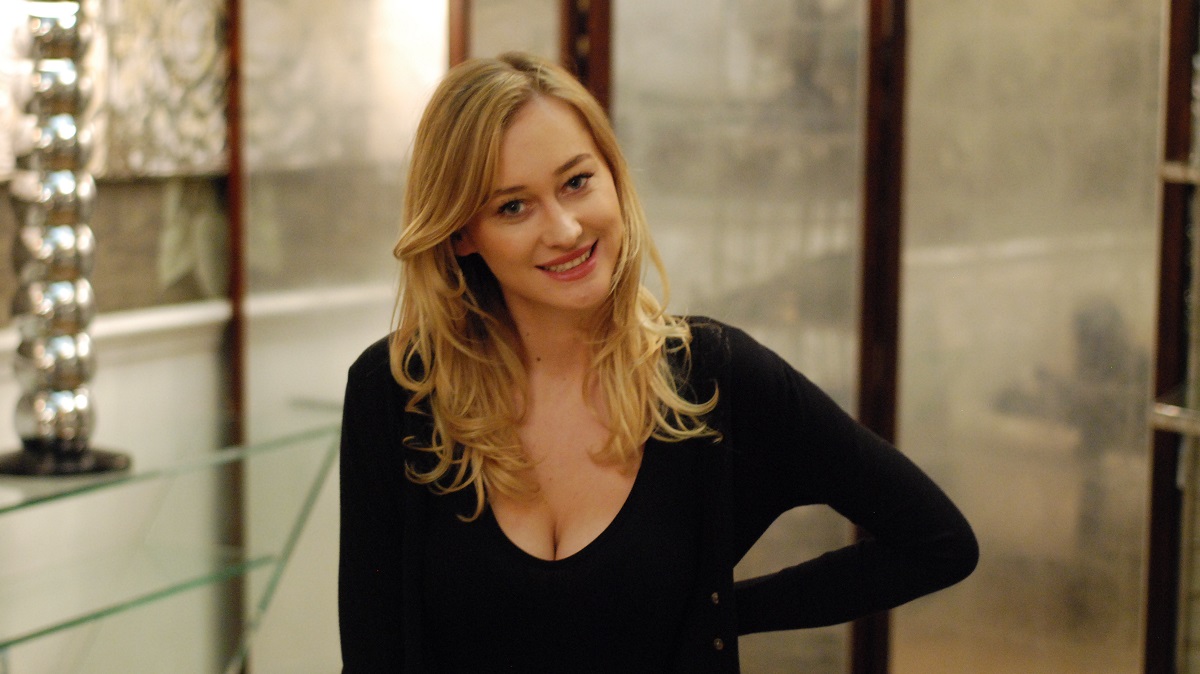 Joanna Kwak.
Women in Poker
Q: What is your proudest poker accomplishment and why?
Bui: I haven't played that many tournaments, so I would say my proudest accomplishment is being a winning online player in cash games. Nowadays it is tougher to beat the games online.
Kwak: I think just being able to turn something that started as a hobby into a way of making a living was great for me. Poker has allowed me to travel to many amazing places around the world and meet some awesome people who have truly inspired me to think bigger and outside of the box!
Wegscheider: I started playing live MTTs seriously a half a year ago, and since then I won the WSOP Circuit Super KO in Rozvadov. This was my proudest moment in poker I think, until now! Sometimes I meet people online or on the street and in the casino, they talk to me and ask me about some poker things – they know me, but I don't know them. That is really strange sometimes, but it's a great feeling, that others are interested in your poker life.
Q: As a woman in poker, what has been your experience? Do you feel you've received equal treatment or do you encounter sexism?
Bui: Back in 2010, there were not so many women playing poker in the Netherlands, and even now there are not many. So, when I started playing, I did feel uncomfortable joining a table full of men. But I got used to it quickly and never had bad experiences with them. At my local casino, the regular players treat me like a guy, which makes me comfortable at the table.
Kwak: I feel pretty good about being a woman in poker as being a minority isn't as bad as some people might think. It's similar to other industries in that sometimes you will meet some individuals with a narrow mindset, but that doesn't mean that the whole industry is like that.
Wegscheider: I seriously love to be a woman in poker. You get bluffed a lot more and in many situations, if you do a c-bet on [a]dry, ace-high flop, they insta-muck. I rarely have an ace there. As a woman, you have many advantages, but there are also downsides.
Q: Do you ever feel being a woman gives you an advantage in poker? If so, in what way?
Bui: For sure, I think in general men do underestimate women. They are often prejudiced and think that women are tight, passive and scared players. In the States, they think Asian women are gamblers. Also, some men do have a big ego – like not losing versus women — which makes them make less optimal decisions.
Kwak: Well, I guess it does. You get a lot of guys who assume you're lost or looking for your boyfriend or something. And they definitely don't expect you're going to play! For the first couple of hours, you can definitely get a little bit funky with your image and do some creative bluffs.
Wegscheider: Sometimes the guys say: "Girl, I like you, I don't call your all-in. I'd like you to stay on the table." He then shows AQ and mucks! Inside I'm crying because it would've been a pleasure to play against him with my AK.
Sexism happens often in just little ways. If the guys don't treat you nice on the table or when they start just to play against you to get you off the table/tournament.
Q: What do you think the poker world can do to attract more females to the game?
Bui: By promoting it more in the women's world like women magazines/e-zines. Most women associate poker with gambling, but if they can see poker more as a social game, like bingo, it will attract more women to the game in my opinion.
Kwak: I think that we went wrong with marketing to females in poker. For example, a woman is usually shown as some scantily clad bombshell behind some male player which can be very off-putting. Most women certainly have a different image of themselves in today's world. We value our independence, and this concept is never going to be appealing for us. I would love to see more advertising which doesn't conform to stereotypes.
Wegscheider: This should start in all casinos, like mine I used to visit when I turned 18-years-old. It's in the Montesino in Vienna where they offer a "Women's Day" every Monday. Many women are coming, but most of them just want to play once a week, maybe twice, but they don't take it that serious.
If you have an advertising face, don't take famous faces like Beyoncé or Lady Gaga, take young and strong women that have a passion for what they do. That'll make them an authentic ambassador. They should love poker and play it constantly, and if they visit events, often other women can see you and talk to you.
That's the only way to get people, have some authentic people on your team and make them more relatable.
The 888Live Kings Festival runs from January 26th through February 6 and will offer over €600,000 in guaranteed prize pools. There will be more than a dozen events including a €5,000+€300 High Roller and €888 Main Event, the latter of which will offer two starting flights and a €300,000 guarantee. For more information on that event, click here.